We're aiming for zero.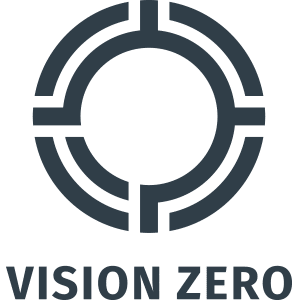 No matter how low a city's traffic injury and fatality rates might be, not even one death is acceptable. As the experts in traffic safety, we believe it's our responsibility to bring your community's number down to zero.
We're partnering with Vision Zero Canada to reach this goal through our Vision Zero–certified products, initiatives, and Advocate Program — and our dedication to the cause.
We work with communities to understand their needs and identify opportunities to reduce injuries and deaths in problem areas. It's also a great way to show residents that their city is taking steps to keep incidents from happening again.
This isn't a goal we can reach overnight. There are always new ways to make our roads safer and keep people out of harm's way. If we work together, we can make it happen not just for your community, but for communities everywhere.

Join us in Edmonton in spring 2017 for the Vision Zero Advocate Conference, officially endorsed by Vision Zero Canada. Technical experts, industry leaders, and inspiring speakers will host dozens of courses, panels, round tables, think tanks, workshops, and events. We'll talk about the latest technology, best practices, Vision Zero to Safer Roads, and everything else happening in Canada's traffic industry. Don't miss this opportunity to learn and work together to make our roads safer for everyone!
Here's how we work with you to reach Vision Zero.