Labourers and Equipment Operators Wanted!
Location: Calgary, Alberta
Term: Seasonal, project is expected to end September 2019
Direct Report: Traffic Control Manager
How to Apply: Please submit your resume directly to the job posting via our website: https://www.atstraffic.ca/careers/guardrail-installers-project-term-june-august/
Application Deadline: We are still accepting applications.
About ATS Traffic
ATS Traffic is a family-owned business that has been getting people home safety since 1966. At ATS Traffic our mission is to get people home safely every day. We support the creation of safer communities, smarter cities and infrastructure through our vast array of products and services. We provide traffic control, on-street services and signage products and services across Canada, currently operating out of offices in Edmonton, Calgary, Regina, Saskatoon, Langley and Winnipeg.
As the successful candidate you will demonstrate the ATS Traffic Core Values at work every day:
About the Positions
ATS Calgary is looking for additional Guardrail Installers to work on a 3 month project in the Calgary and surrounding area. No previous experience is required, training will be provided. This project requires the incumbent to work 12 hour days, 6 days a week (day and night shifts available) throughout Southern Alberta.
What is Guardrail you ask? Guardrail is a safety barrier intended to protect motorists from hazards along roadways by absorbing the impact. Check out this quick video: https://www.youtube.com/watch?v=AVi3gJFw0qU
Do you like working outdoors? Do you thrive on working in a team environment and managing your own workload? If so, we want to hear from you!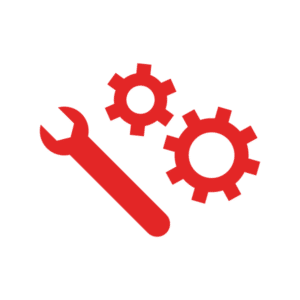 Responsibilities
Work with a crew to complete Guardrail and  High Tension Cable Barrier Removal & Installation (HTCB)
Operating equipment such as post pounders & skidsteers
Loading and unloading of materials from shop to site
Setting up of Traffic Control equipment for site road closures (Barricades, Cones & Signage)
Be safety conscious and actively promote safe work habits
Be a self-starter with a strong work ethic
Enjoy working with their hands
Be mechanically inclined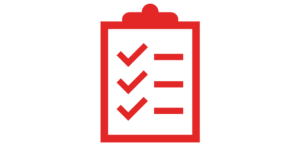 Qualifications
Valid Class 5 Non-GDL Driver's License
Previous experience in Construction, Highway Maintenance, Guardrail Installation or Traffic Control is an asset
Experience operating a Skid Steer and Post Pounders is desired
Ability able to pass a pre-employment drug and alcohol screening and fit test, including lifting between 50 – 75 lbs when required
Comfortable operating equipment and using power tools
*We will provide training to the right candidate, apply today!
Why Choose ATS Traffic?
We have always been a family-owned business. When you join ATS, you aren't just a number: people remember your name and treat you like one of the family! You'll be working with a team you can trust and you'll be excited to come in on Monday morning. Other perks include:
Competitive hourly wages
Overtime hours, we pay time and a half!
Guaranteed hours rain or shine
Do you have a good attitude? Are you unafraid to speak up and tell us what you think? Do you work for a higher purpose? Do you do whatever it takes to get the job done? If this sounds like you, we think you'd be a great fit at ATS Traffic – apply today!

Please note that only those candidates selected for an interview will be contacted.