Calling all post-secondary and high school students!
Are you a post-secondary or high school student looking for a solid summer job in order to pay for next year's tuition, or maybe someone looking to gain valuable work experience? Do you find that mountains and scenic nature call your name?
If so, ATS Traffic currently has 15 full-time job openings for Seasonal Flaggers in Lake Louise for the 2019 summer season!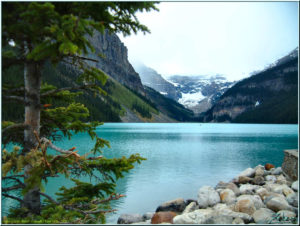 What is a Flagger, you may ask? A Flagger directs traffic and ensures safety on the roads. You will signal to vehicles when to slow down, stop, and when it is safe to proceed.
Picture it. You, working outdoors in the summertime surrounded by the breathtaking beauty of Lake Louise. Does it really get any better than that?
Position Details
Hours: Shifts range from 10 to 12-hour days. We are offering a summer opportunity that will give you full-time hours plus daily overtime.
Wage: $20.00 – $22.00 an hour depending on level of experience, with standard overtime pay.
Accommodations: Incumbents will be required to travel to and from Lake Louise daily or arrange their own accommodations for the season. Ideal candidates will be located in either Lake Louise, Canmore or Banff.
Project Length: May 15th to October 2019, however we will happily accommodate students who are returning to their studies in September.
Timeline: Work will be starting over the May long weekend, however if this posting is still up we are still accepting applicants. Apply today!
ATS offers full training to ensure all successful candidates are fully skilled for this position.
Qualifications
A valid (non-graduated) Class 5 driver's license and clean driving abstract is required to drive ATS Traffic company vehicles.
Own method of transportation to get to and from work
Ability to undergo and successfully pass a pre-employment drug and alcohol screening by May 15th.
Experience in either Traffic Control or Construction industries is an asset, however we will train the right candidates.
Why Choose ATS Traffic?
ATS Traffic is a family-owned business that has been getting people home safety since 1966. We provide traffic control, on-street services and signage products and services across Canada, currently operating out of offices in Edmonton, Calgary, Regina, Saskatoon, Langley and Winnipeg.
As the successful candidate you will demonstrate the ATS Traffic Core Values at work every day:
Do What's Right
Our People Matter
Trust Through Teamwork
Striving for Excellence
We have always been a family-owned business. When you join ATS, you aren't just a number: people remember your name and treat you like one of the family!
Do you have a good attitude? Do you do whatever it takes to get the job done? If this sounds like you, we think you'd be a great fit at ATS Traffic – apply today!

We thank all applicants for their interest, however only selected candidates will be contacted.