Location: Calgary, AB
Status: Seasonal
We are looking for a casual Technician to join us whenever we have work throughout the year. This position will be part of our "Spare Board" and will work various hours from week to week, solely depending on projects we have at the time. This is an excellent opportunity for students looking for work throughout the year.
How to Apply: If you are interested in this opportunity, please submit your application to the posting on our website here: https://www.atstraffic.ca/careers/seasonal-traffic-technicians-calgary/
Reports To: Traffic Control Supervisor
About ATS Traffic
ATS Traffic is a family-owned business that has been getting people home safely since 1966. We provide traffic control, on-street services and signage products and services across Canada, currently operating out of offices in Edmonton, Calgary, Regina, Saskatoon, Langley and Winnipeg.
As the successful candidate you will demonstrate the ATS Traffic Core Values at work every day:
Do What's Right
Our People Matter
Trust Through Teamwork
Striving for Excellence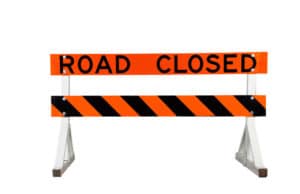 About the Position
ATS Traffic is currently looking for four Traffic Technicians to join our Calgary team! Traffic Technicians or "Traffic Operators" are fundamental to the success of ATS Traffic as they ensure the safety of all road users. If you want to be in position where the work you do saves lives, then we want to hear from you! Join ATS and help us to continue to get people home safely today.
Designing a safe traffic accommodation plan such as lane closures and detours
Physical setup and removal of traffic devices such as barricades, pylons, signage and digital message boards
Cleaning and maintenance of all rental equipment
Drop-off and pick-up equipment for customers
Completion of daily paperwork and truck inspections
Ensure you act in a safety conscious manner and promote safe work habits
Are you a self-starter who thrives on managing your own workload? Do you have a strong work ethic and willingness to work shift work? If so, apply today!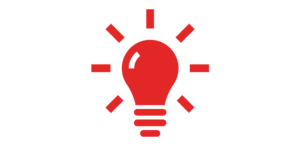 Qualifications
A valid Class 5 (Non-GDL) Driver's License and Clean Drivers Abstract are required
Ability to pass a drug and alcohol screening and Fit Test including lifting between 50 to 75 pounds
Experience in Traffic Control/Lane Closures is desired
Experience driving a one-ton truck and pulling/hauling trailers is an asset
Ability to read and understand maps is desired
Why Choose ATS Traffic?
We have always been a family-owned business. When you join ATS, you aren't just a number: people remember your name and treat you like one of the family! You'll be working with a team you can trust, and you'll be excited to come in on Monday morning.
Do you have a good attitude? Are you unafraid to speak up and tell us what you think? Do you work for a higher purpose? Do you do whatever it takes to get the job done? If this sounds like you, we think you'd be a great fit at ATS Traffic – apply today!

We thank all applicants for their interest, however only selected candidates will be contacted.