Our full range of traffic equipment covers everything from basic delineation for a lane closure to directional signage for a long stretch of highway. We have access to some of the traffic industry's best products, and we can use them to keep drivers, workers, and pedestrians safe on the road. If you can't buy something today, talk to us about opportunities to rent, lease, or rent to own. Let us do our job so you can focus on yours.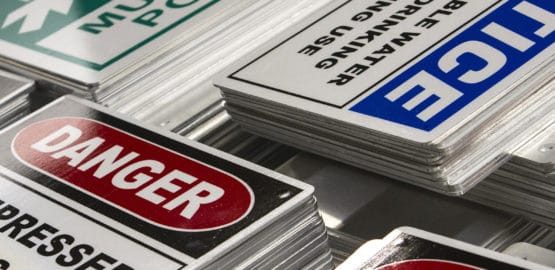 Signs
We're your one-stop shop for temporary and permanent signs of every shape and size. We can design, manufacture, deliver, install, warranty, and even maintain a custom inventory of signs just for your business. Our inventory includes mounting systems, hardware, and all kinds of options for every product we sell.
Learn More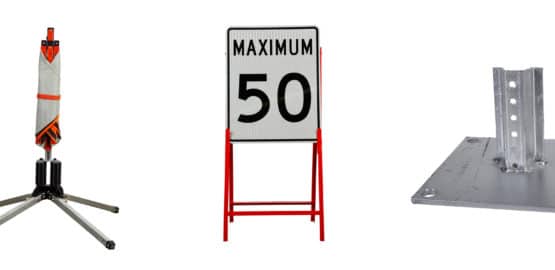 Sign Supports
We carry a wide range of mounting options for signs of all shapes and sizes. Whether your sign is going onto the shoulder, above a busy highway, or somewhere in between, we have all the support you could possibly need.
Learn More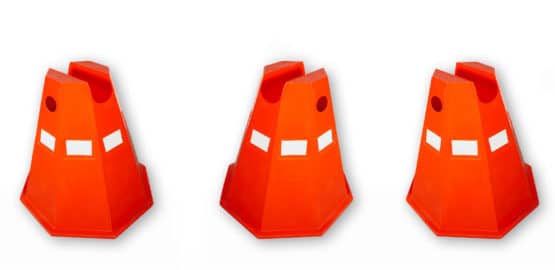 Cable Cone Stands
The cable cone stand is an exclusive ATS Traffic product manufactured by Norwesco. As the designer and patent holder, we're the only company in Canada that sells it. We designed the stand to support trailing electrical cables on mining and utility sites, but there's no wrong way to use it.
Learn More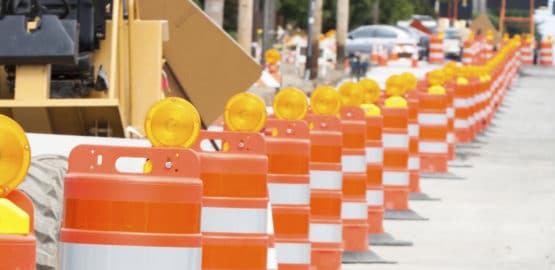 Delineation
Delineation is about moving people where you need them to be. It can be difficult to tell temporary and permanent delineation apart, and some devices are more durable than others. We know the difference between the types of delineators and we know which will keep people safe in which situations.
Learn More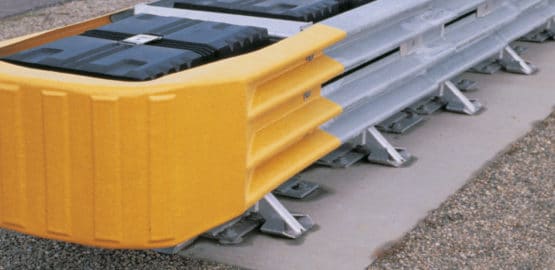 Crash Attenuation
Crash attenuation protects drivers from hazards on and around the road. We supply, install, repair, and maintain products from some of the industry's top brands, including Vulcan and QuadGuard. We can also touch up your attenuator's visibility and tension tighten your cable guards as needed.
Learn More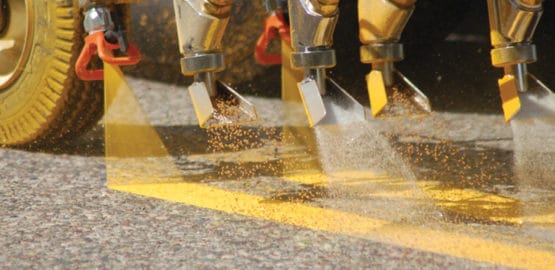 Road Markings
We offer a full inventory of temporary and permanent road marking products. We carry paints, pin flags, stake chasers, line stripers, and everything else you need to put lines on a road. Save yourself the headache of hiring another contractor and let us make the process easier for you.
Learn More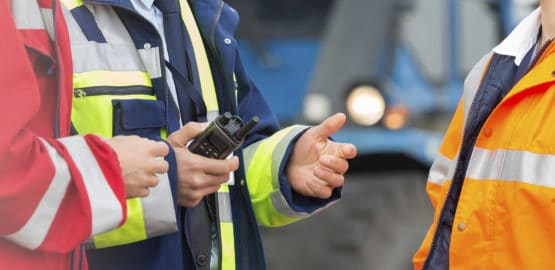 Apparel
Our full range of safety wear will keep your workers visible in all kinds of weather. Most items meet either WCB or CSA standards, and all high-visibility products use 3M reflective strips. We can also customize each item to include your company's logo and the worker's name.
Learn More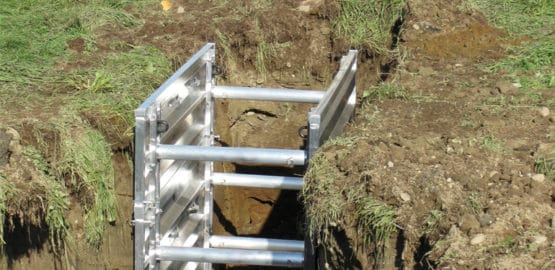 Confined Space
When your team is working below ground level or in a confined space, you need tools on hand to keep them safe. We provide trench shoring, fall arrest, and rescue and retrieval systems to help you finish the job on time and get everyone home safely.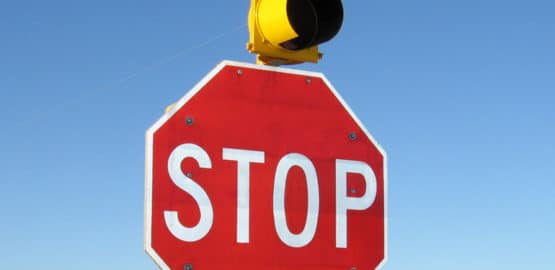 Lighting
With the right lighting in place, drivers and pedestrians can see clearly in even the worst conditions. We carry some of the industry's top brands, including Carmanah, Star Warning, Sign-Off, and Ver-Mac. Our inventory contains products like barricade lights, blinker stops, sign lights, beacons, light towers, road flares, and light wands.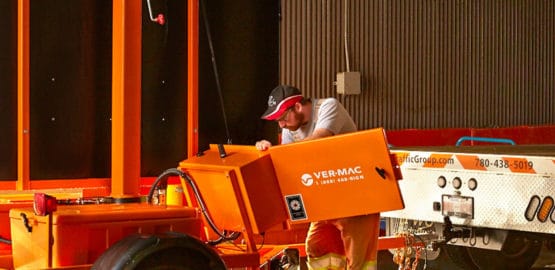 Maintenance
We have a range of different maintenance programs available to keep your fleet in top working condition. When we maintain your inventory, we can keep track of what needs to be repainted, repaired, or replaced. This makes it easy for you to plan your budget ahead of time.