SGI Adds Canadian Traffic Dynamic Duo to Qualified Supplier List
REGINA, Saskatchewan (September 24, 2020) – SGI has now included ATS Traffic on a list of qualified suppliers to provide digital display feedback speed radar signs for communities across Saskatchewan. Interested communities can get full or partial funding by applying to SGI's funding program.
ATS Traffic's, and now SGI's, preferred radar sign is the I-SAFE 1 — a radar speed variable message sign (VMS) from International Road Dynamics Inc. (IRD), a Canadian manufacturing and technology company headquartered in Saskatoon, Saskatchewan. This particular IRD digital radar sign touts a removable battery, an optional solar power kit and the ability to alternate speed, text, and personalized pictograms. View I-SAFE 1 Brochure. 
"We are excited to now be able to provide the IRD I-SAFE 1 to our municipal customers across the region," said Kyle Monette, ATS Traffic's Sales Director for Saskatchewan and Manitoba. "This proven device is trusted by our customers for its durability and fully-customizable settings."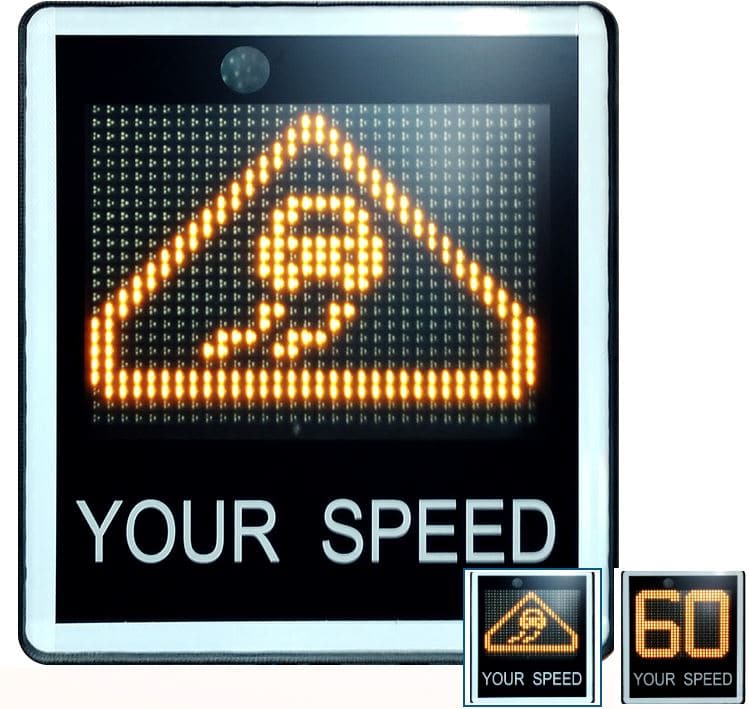 "Our partnership with IRD is founded on our mutually shared vision for protecting vulnerable road users and work zones," adds Bobby Cant
era, CEO at ATS Traffic. "Our team is passionate about IRD products as are our customers because of the innovative, user-centric approach, and overall quality of their digital radar feedback signs."
IRD President & CEO, Rish Malhotra, commented, "We're thrilled to see our I-SAFE dynamic speed display sign become a preferred product in the Province of Saskatchewan. Our head office is based in Saskatoon, and it is always gratifying to see IRD's road safety technology adopted in our home province."
Stephen Cormier, IRD Product Sales Specialist, added, "The sight of I-SAFE radar signs helps address the public's concerns about speeding vehicles while at the same time collecting important data on traffic volumes and speeds. It enhances safety in a highly visible way and provides actionable information for planners, so communities that take advantage of the available funding will get great value from the program."
For more information on how to apply to SGI funding, visit: Provincial Traffic Safety Fund Grant program.