When it comes to installation, we're the best in the business. We know which products are reliable and keep them in stock so you don't have to worry about finding your own resources. Even if we have to buy equipment or expand our crew, we do what it takes to get the job done right in any season.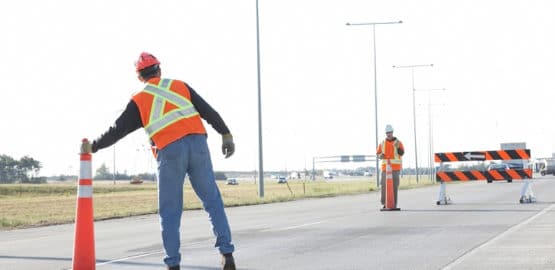 Traffic Instruments
We can install equipment anywhere on the road while minimally affecting traffic. Small intrusions might only need a few cones, while bigger jobs will need an entire lane closed. We can do the work better and more quickly than anyone else, and we can save you the trouble of bringing in a third party.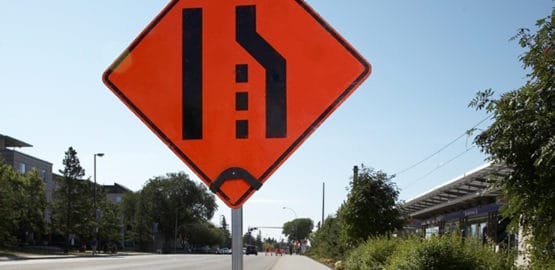 Sign Supports
There's no need for you to stand out in bad weather assembling a sign when we can do it all for you. We can do everything from manufacturing the sign to assembling the structure to installing it in the ground.
Shop Now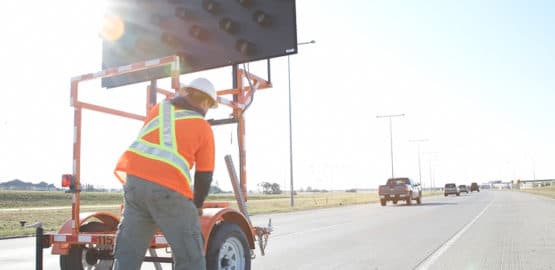 Temporary Lane Closures
People can always tell when a lane closure was done by ATS. We're thorough, we use the right amount of equipment, and our products are always in top working condition. Our crew is also equipped with all the right tools for the job, including a fully outfitted crash truck for high-speed, high-volume roads.
Shop Now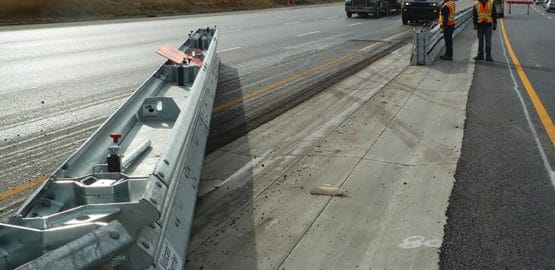 Crash Attenuation
We can install W-beam, thrie beam, and cable guard rail systems, as well as guard rail end treatments and side-impact barriers. Our educated team can also recommend the right attenuator for the right situation in each province. We know what we're doing, and we use that expertise to protect drivers and the general public.
Shop Now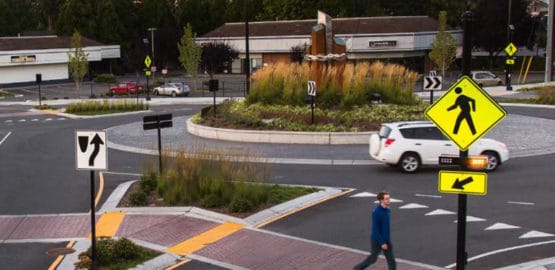 Pedestrian Crossings
We install and commission everything from basic residential crosswalks to busy city intersections, complete with wired or solar systems using poles, lights, and controllers. Whether you know what you're looking for or need a little help, we'll help you find and install the safest, most cost-effective option available.
Shop Now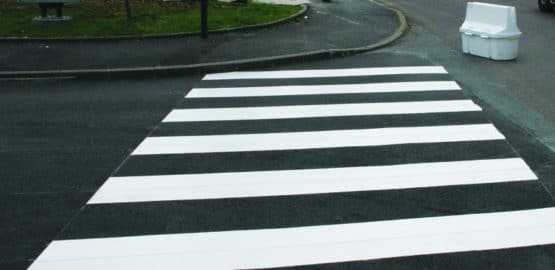 Road Markings
There are multiple ways to mark pavement. Our team can install hot tape, PreMark thermoplastic, and Transpo Color-Safe resin. Using these materials, they can place stop bars at four-way intersections, zebra stripes at school crossings, and lines at non-school and unregulated crossings.
Shop Now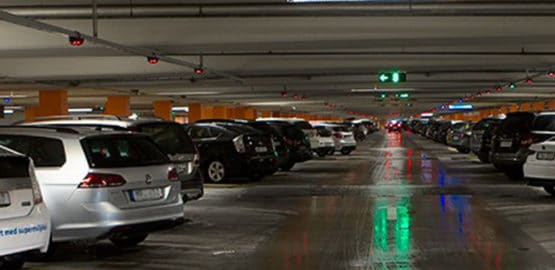 Advanced Technology
We can install basic and complex parking systems, as well as advanced detection, traffic pre-emption, vehicle detection, and traffic flow automation systems. This can include commissioning, where the systems are already in place but need to be activated by a team who understands them.
Shop Now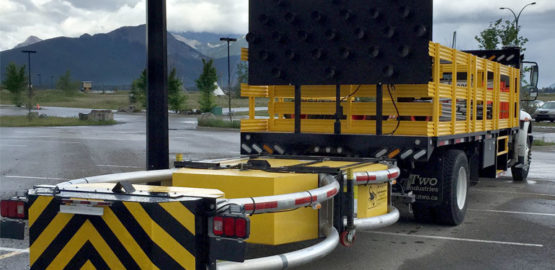 Vehicle Add-Ons
Our team can install various add-ons for just about any purpose on just about any truck. We're happy to install message boards, arrow boards, sand and salt spreaders, line stripers, hydraulic lifts, and crash attenuators. Our full-service team can even repair damaged mechanical, electrical, and electronic equipment.